Magnetic Clear Phone Case-MagSafe Cover For Apple iPhone 12 / 13 / Pro / Max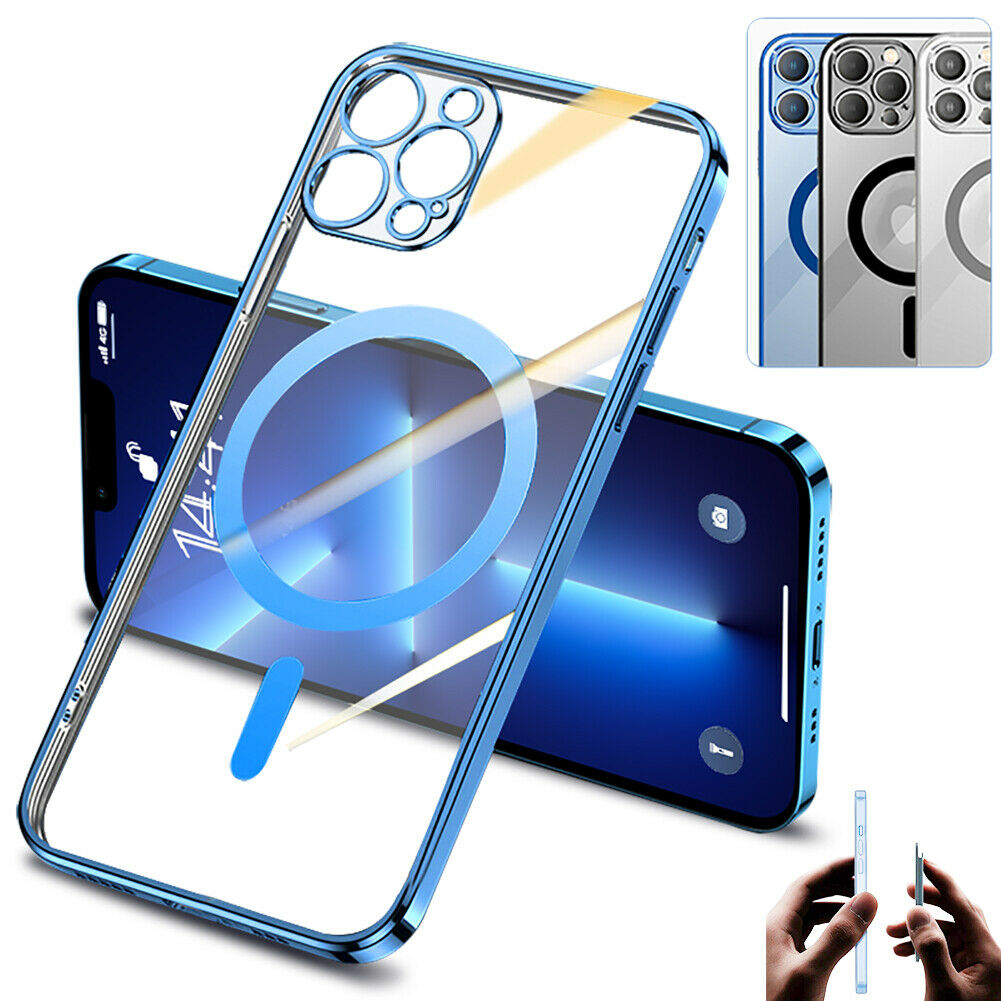 Magnetic Clear Phone Case-MagSafe Cover For Apple iPhone 12 / 13 / Pro / Max
Description
Features:
-2021 Latest Magnetic Electroplating Phone Case For iPhone 13 Series Mag safe Magnetic Phone Cover
-Fit the phone's original color, fashion, and multi-color for you to choose, multi-color persistence to implement every detail, The edge of the phone adopts electroplating straight edge design, which fits the phone and is not easy to make the edge of the phone yellow.
-The lens screen is higher than the protection, 0.2mm higher than the lens screen, refuses to wear and scratch
-Flexible buttons, as accurate as of the original phone, the buttons are effortless, effectively extending the life of the phone buttons
-Soft TPU material, easy disassembly, and assembly, no damage to the mobile phone;
-With built-in magnets that align perfectly with the iPhone series, make wireless charging faster and easier than ever before. And when it's time to charge, leave the case on your phone and snap on your Mag Safe charger, or set it on your Qi-certified charger.
Magnetic Clear Phone Case-MagSafe Cover For Apple iPhone 12 / 13 / Pro / Max Prices